The Myriad Centre is indebted to our donors, without whose support the essential care that we provide to young people with profound and complex needs would not be possible.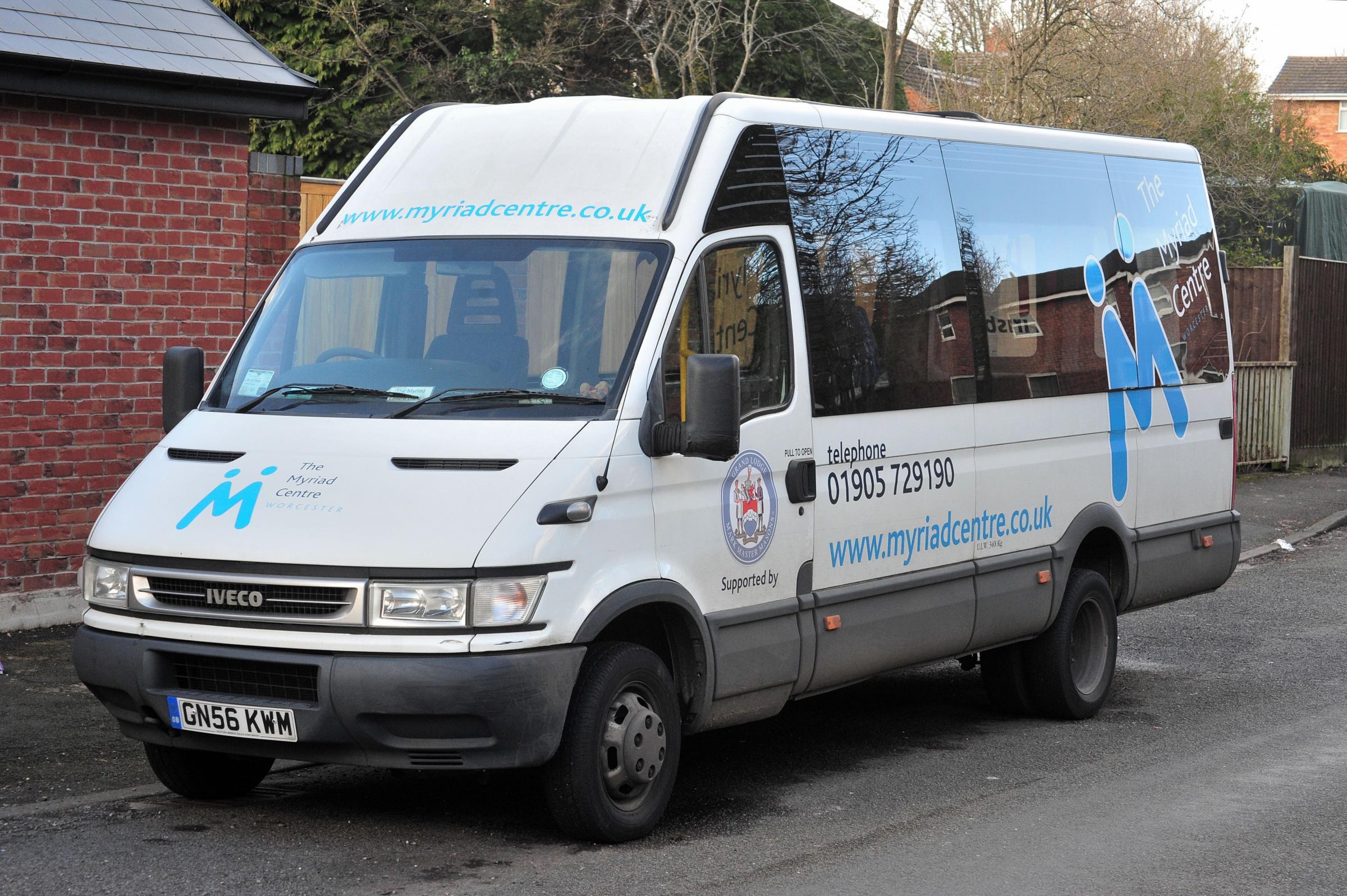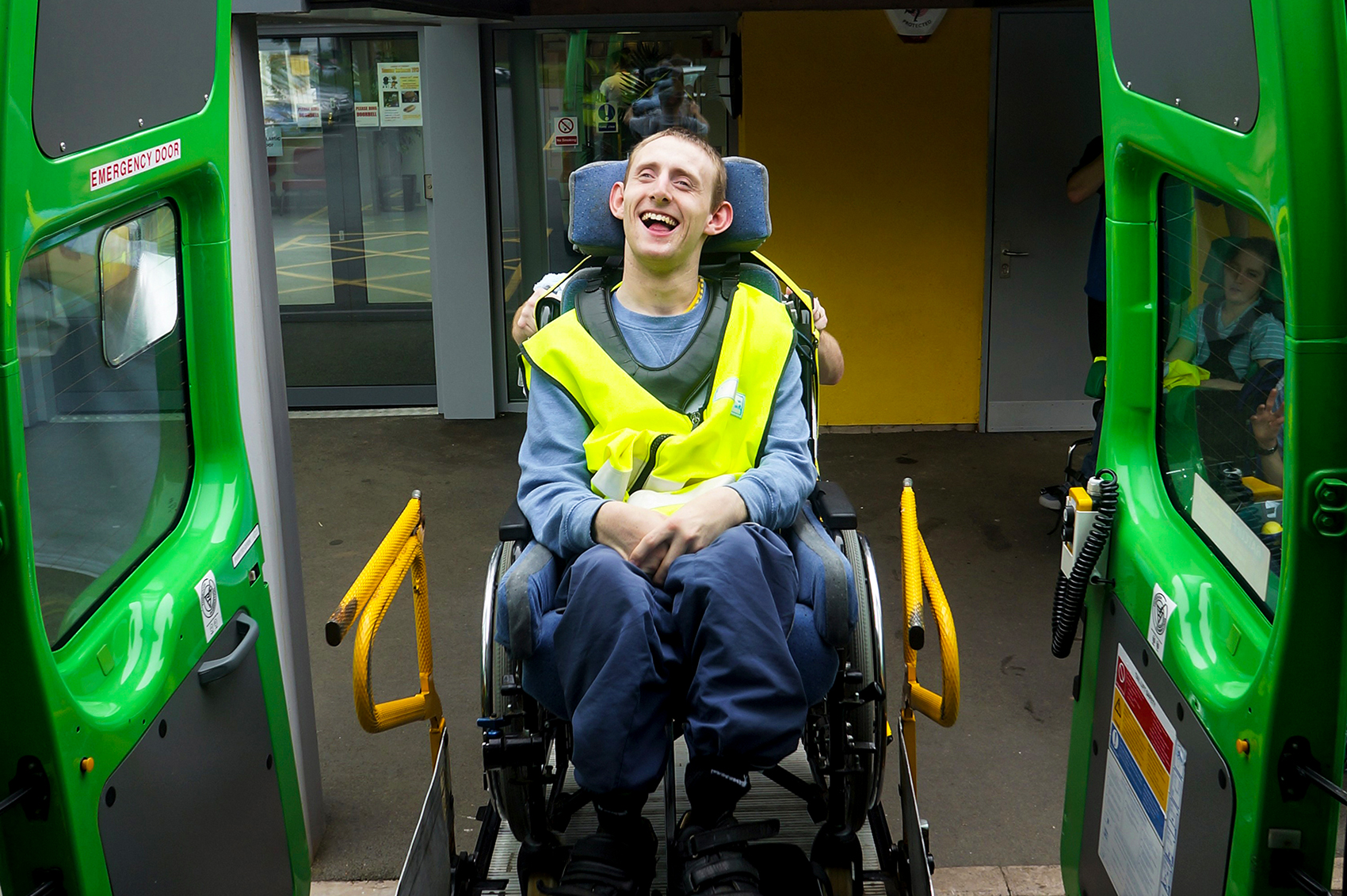 Our four minibuses are at the heart of the service we provide.  Without them we would not be able to collect our clients from home each day, as well as taking part in activities such as swimming, rebound and boating.
In 2017, we launched a major appeal to replace each of our ageing minibuses, following the theft of one of them earlier in the year.
The Myriad Centre receives no statutory funding for the purchase and running of our minibuses and therefore every gift to this appeal, large or small, will make a real difference.
Thank you!
DONATIONS CAN BE MADE VIA OUR DEDICATED JUSTGIVING SITE:

"I think Oli has a great time doing all the different things that Myriad offer. I believe he really loves sporty days ie. rounders, golf, bowling etc. It is fantastic that he can access these, through Myriad."
- Oliver's Mum
Other projects
We are currently also fundraising for the following key projects:
Activity holidays for our clients
Sports equipment and specialist coaching
Music equipment and activities
Sensory installations for our garden
Additional equipment for our sensory room
Hydrotherapy visits
Support from a specialist sensory activity leader
Trusts and foundations
A big thank you to each of the following trusts, foundations and other organisations, including:
ACT Foundation
Alchemy Foundation
Edward Cadbury Charitable Trust
Eveson Trust
Gannett Foundation
Laslett's Charities
Marks and Spencer, Worcester
Michael Marsh Charitable Trust
Rotary Club of Worcester
The Bransford Trust
The James Frederick and Ethel Anne Measures Charity
The Peter Harrison Foundation
The Rowlands Trust
Worcester Lions
Our promise to our supporters
At The Myriad Centre we are greatly appreciative of the unstinting support we receive from grant-making trusts, organisations, companies, schools and individuals.  Your support and encouragement enable us to fulfil our mission to sustain and develop our Wellbeing Programme for each of our clients and their families so that we can provide a culture which is inclusive, enabling and enriching, where individuals are valued and respected.
We want to ensure that as an intrinsic part of our fundraising activities that you enjoy your association with The Myriad Centre and that you are communicated with in the way that is right for you. Our promise to you is that:
we will treat our donors and prospective donors with respect.  Every effort will be made to honour your requests regarding:

the receipt and/or frequency of requests for donations
contact by telephone, email, social media or other technology
receipt of printed material concerning The Myriad Centre
our database is kept closely under review to ensure that we have correct contact details for you and that contact is made with you according to your wishes.

we will keep your personal details safe and we will never share or sell your details to any other organisation
you can contact us at any time to let us know how you would like to be communicated with or if you would prefer not to be contacted.
we will ensure that fundraising approaches on behalf of The Myriad Centre will:

be truthful
accurately describe the intended use of donated funds
include a statement that The Myriad Centre is a registered charity
provide the opportunity for you to opt out of receiving communications
respect the dignity and privacy of those who benefit from fundraising activities

we will communicate appropriately and sensitively and be especially careful when engaging with vulnerable people.
if you have any questions about our fundraising activities and costs we will answer them openly and truthfully.  See our 2015

/ 

2016 annual reports
we adopt best fundraising practice as set out by regulatory bodies and will continue to do so as these are updated.
we make your donation count
we will keep you up-to-date with stimulating news about our clients' activities that you are supporting and the work of the Care Team at Myriad.
✓ if you would like to talk to us about an aspect of our fundraising activities, our Fundraising Development Officer is always happy to help.  Please contact her on 01905 729129 or email clennox@myriadcentre.co.uk